SEB Control Station
Security Control Station The Security Control Station build up graphical interaction with security subsystems like video surveillance, access control, fire detection, intruder detection but also central building control and management of air conditioning and ventilation and other BMS subsystems. With individually configurable processes the needs of the operator can be met perfectly. Depending on the operator logged in the system individual processing is feasible. Main features are:
the operator is the Key of the control system
easy handling
everything in focus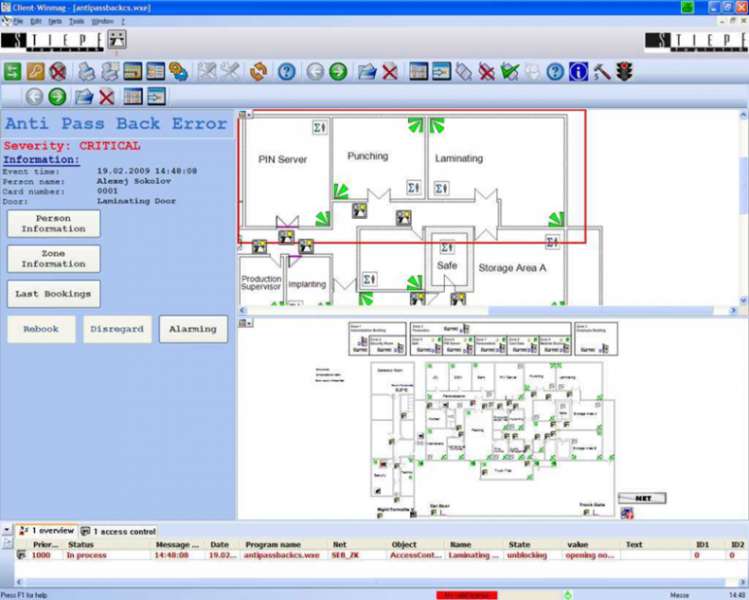 The Security Control Station is the graphical interface to all subsystem. All interactions can be done using the Security Management System or by using the subsystems. The Security Control Stations helps the user to:
Focus to alarm reason
Immediate additional information to clear situation
Checklist for guards according to given regulations
Documentation of chosen actions with timestamp according to the regulations
provide/receive event information from third-party security systems
provide/receive event information with building management systems
provide/receive event information from network
coordinate alarm/event data with emergency response systems
Integration tools enable advanced integration with existing business systems including bi-directionally exchange
Each asp page of the Security Management System can be linked to interactions or events of the Security Control Station.
The Security Management System has a lot of interfaces to third party manufacturers to be ready for extensions in the future